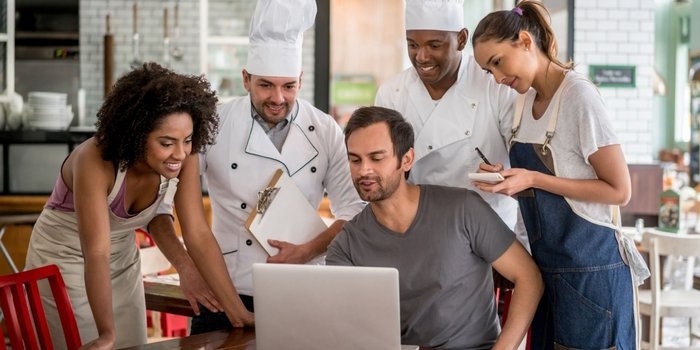 If you're looking to open or improve your restaurant, it pays to hire the best restaurant consultants in India. With years of experience in the restaurant industry, these experts can help you create an ideal dining experience for your customers and develop efficient operational strategies. In this blog post, we'll discuss the benefits of hiring the best restaurant consultants in India and how they can help you make your restaurant a success.
Hiring the best restaurant consultants in India is an important decision for any business owner looking to open a restaurant. The experienced consultants at such firms can provide invaluable guidance and advice on everything from menu planning and kitchen layout, to marketing strategies and interior design. Here are some of the key benefits of enlisting the help of experienced restaurant consultants:
Expertise: Restaurant consultants have years of experience in the industry, which means they know how to properly manage operations, develop menus, and implement marketing strategies. They understand the industry trends and are knowledgeable about the latest technologies and techniques that can be used to optimize a restaurant's success.

Cost-effectiveness: With their expertise, restaurant consultants can often identify areas where costs can be reduced and productivity increased, helping to maximize profits while cutting costs. This cost savings can be substantial and is a great way to ensure a restaurant's long-term success.

Problem-solving: Restaurant consultants are experts at identifying potential problems before they become major issues. They can help restaurant owners anticipate and address problems before they become too costly to fix.

Strategic planning: A good consultant will have a well-thought-out plan for developing a successful restaurant, from initial concept to successful launch. They can guide business owners through every step of the process and ensure that all elements are in place for a successful launch.
Valuable insights: A good restaurant consultant will have an extensive background in the industry and be able to guide everything from menu design and pricing to marketing strategies and operations. They will be able to identify weaknesses and opportunities in your restaurant and develop actionable plans for improvement. The consultant will also be able to evaluate the strengths and weaknesses of the competition, helping you create strategies that give you an edge over the competition.
The best restaurant consultants will also have access to a network of vendors, suppliers, and other professionals who can provide specialized advice and resources. This can help you get the most out of your budget, allowing you to focus on what matters most: making sure your customers are happy.
By hiring the best restaurant consultants in India, businesses can benefit from their experience and expertise. From menu planning to marketing strategies, experienced restaurant consultants can help ensure a restaurant's long-term success. Restrosol is the best platform where you will meet efficient restaurant consultants to grow your restaurant business uninterruptedly. So. without waiting for more, contact us today for a greater experience.